In the event that you're logging in for the first time, you'll want to change the password that was chosen for your account.
To change your password:
Log in to PayHQ using the your previous, or provided password. 
Click on the name on the top right corner and select My Profile from the menu.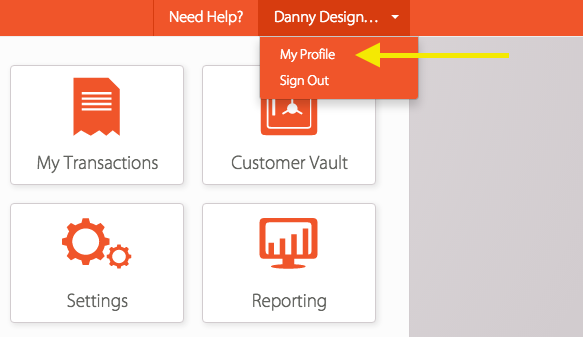 Replace the current password with your new password. 
Your new password should be unique to you, but not something a stranger could guess. The password strength indicator will let you know how secure your password is; common words or phrases are weaker, while alternative spellings and random words are stronger.


Select Update. 


That's it! Your new password is saved, and you can use it to login on the Web, as well as the Mobile and Tablet POS apps.