To keep your online payments secure, we provide you with a Merchant ID for identification, as well as API and Public Encryption Keys for secure payments.
To find your keys:
Sign into PayHQ.
Click "Settings".

Select the eCommerce tab.

Select the key that you need then copy and paste it to the respective fields.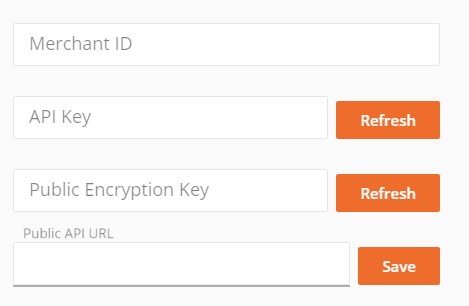 Your API keys are always unique and impossible to guess. You can also refresh them at any point if you need to. Refreshing keys is permanent and should only be done when you're prepared to replace the keys in your own code immediately.