If you're missing a monthly statement, you can see all your monthly statements in ClientLine. Statements are posted after the last day of each month.
To download a past statement: 
Go to ClientLine. If you're not registered with ClientLine, learn how to register here. 
Select the blue "Merchant Login" button and enter either your Visa or MasterCard User ID and password.
Select "Applications" and choose "ClientLine Reporting" from the drop-down menu.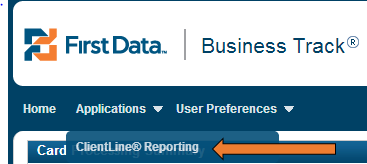 Select "Funding" then "Monthly Statement".
Leave "Hierarchy ID" blank.  Be sure to include the last day of the month you need to view.

6. You can choose whichever statement from an available list of before clicking "Get Statement" to download a PDF copy.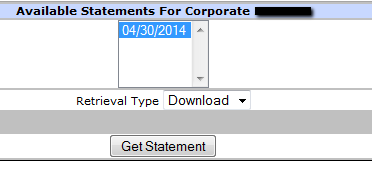 To view statements for the other card type, log out and log back in using the other set of credentials.