If you want the app to remember your password the next time you sign in, check the "Remember Me" box when you sign in. This will save your password and email address for your Staff profile on your phone and make it easy for you to sign in each subsequent time.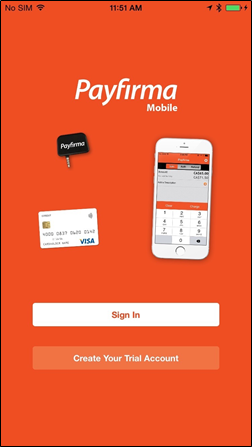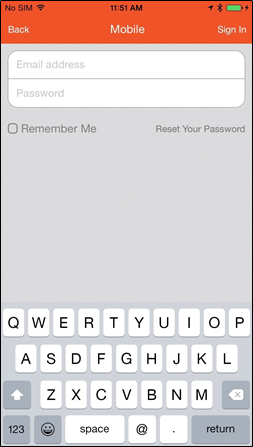 We recommend that you create another separate Staff profile specific to your phone and customize the permissions to only be able to accept credits cards, turning off the ability to refund transactions. You will still be able to login with your primary account to complete refunds, but we would recommend that you only use that login in our web application.
To create a Staff profile:
1. Go to hq.payfirma.com
2. Log in
3. Select Staff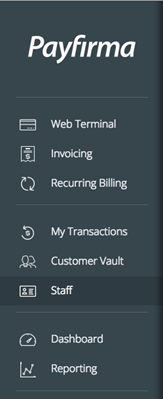 4. Click "Add Staff" to create another profile to use on your mobile app.

5. Fill out the required information and turn off the refund permission