1. When you send invoices, your customer will receive an email with your business name, customized email message, and total amount being requested for payment.
2. When your customer selects "View & Pay Invoice", they will be able to review the complete invoice and enter their credit card details to complete the purchase.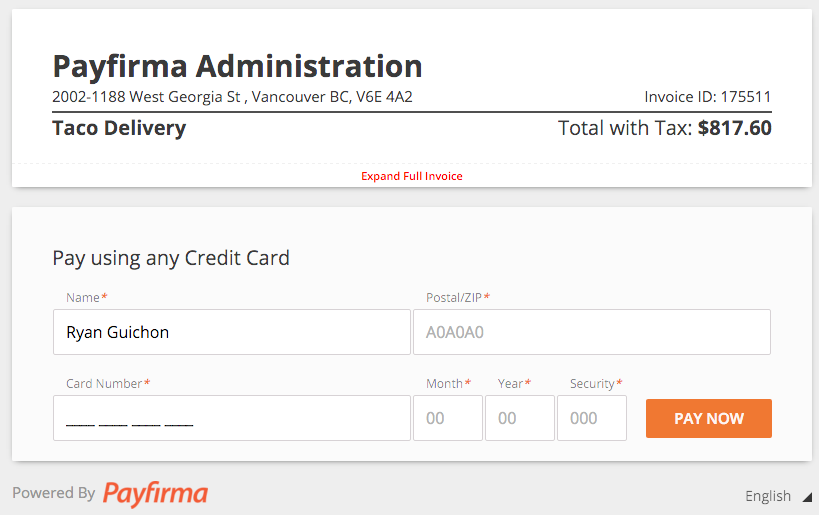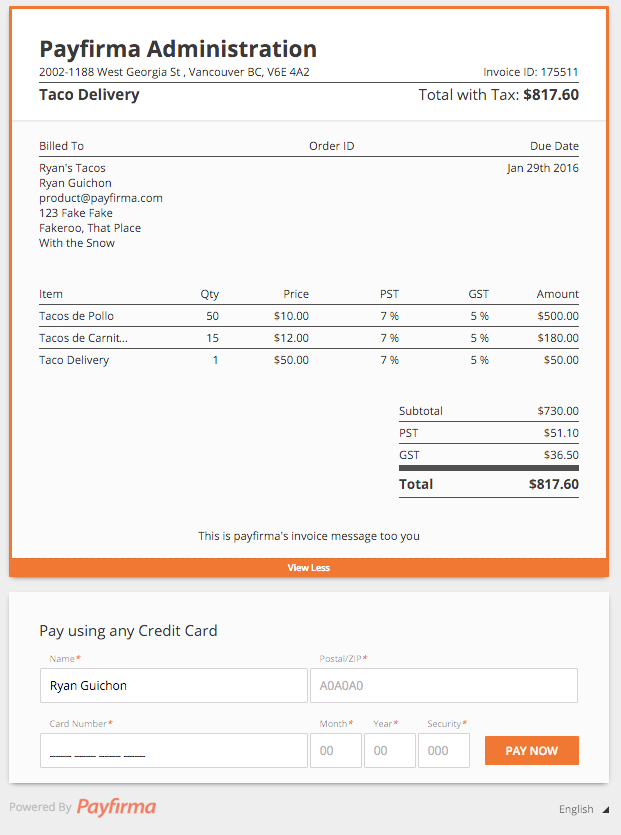 3. After they have paid their invoice using a valid credit card, your customers will be able to save or print a copy of the paid invoice for their records as well as receive an emailed receipt of their purchase.